Defend Your Fort Worth Home Against Wood-Destroying Termites
Termites are wood-destroying insects that work year-round, chewing through the wooden structures in your house. If you suspect that termites are in your home, immediate action is vital to minimize damage. The Dallas pest control experts here at Lonestar Safe Pest offers termite control solutions to keep your Dallas-Fort Worth home termite-free.
Our Termite Control Options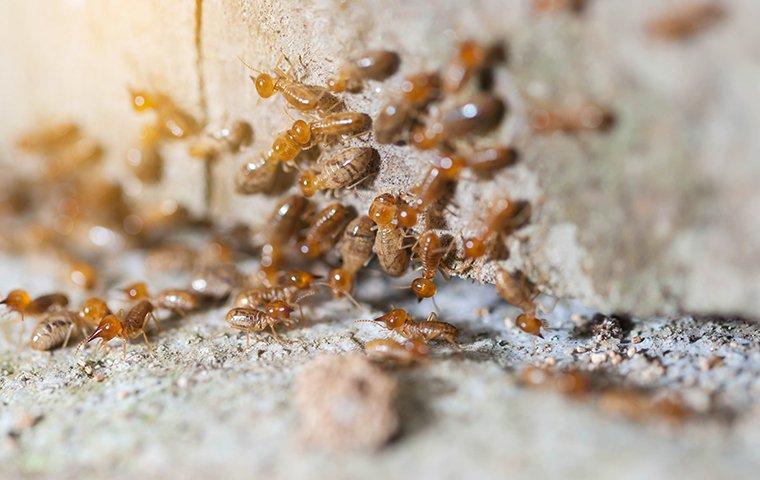 Before we begin treatment, it's important to perform a visual inspection to determine if termites are in your home or if we're working to prevent them from getting inside in the future. Although treatment options are similar, active infestations sometimes require targeted treatments. Once your inspection is complete, we will provide you with an estimate for our services.
In addition to termite spot treatments, we offer two main treatment options:
Liquid Treatments
Our most popular termite treatment option is a conventional liquid treatment. Termidor is a liquid termite treatment that we apply to the soil around the perimeter of your house. This treatment creates a continuous barrier of protection. When termites walk through it, they spread it to the other termites in their colony, eventually eliminating the entire colony.
Termidor liquid treatments are available for active infestations, as a prevention method, and for preconstruction treatments. If you're in the process of building your home, we can protect it by applying Termidor to the soil before you pour the foundation.
Bait Stations
Our other termite treatment option is the installation of bait stations. We install bait stations at regular intervals around the perimeter of your home. When termites discover them, they take the bait and spread it to other termites, eventually eliminating the entire colony. We return to your home once a year to check your bait stations and refill them if necessary.
Our Termite-Free Guarantee
When you choose Lonestar Safe Pest for your termite control needs, you also receive our termite-free guarantee. This guarantee is good for 12 months and is renewable and transferable. Protect your house from the damage that termites cause. Contact us today to schedule a termite inspection for your home and get started with reliable home pest control services.
Request Your Free Inspection Today
Complete the form below to schedule your no obligation inspection.