What To Do About Mice In Your Dallas Home
12/15/2022
Mice have no manners and frequently demonstrate this behavior by invading your home and slowly whittling away your comfort and peace of mind. Fortunately, Lonestar Safe Pest delivers the most effective pest control in Dallas to quickly eliminate a mice infestation to keep your family comfortable, safe, and secure. We use industry best practices and the latest procedures and tools to make your property pest-free. Read on to learn more about mice and how to prevent them from calling your place their new home.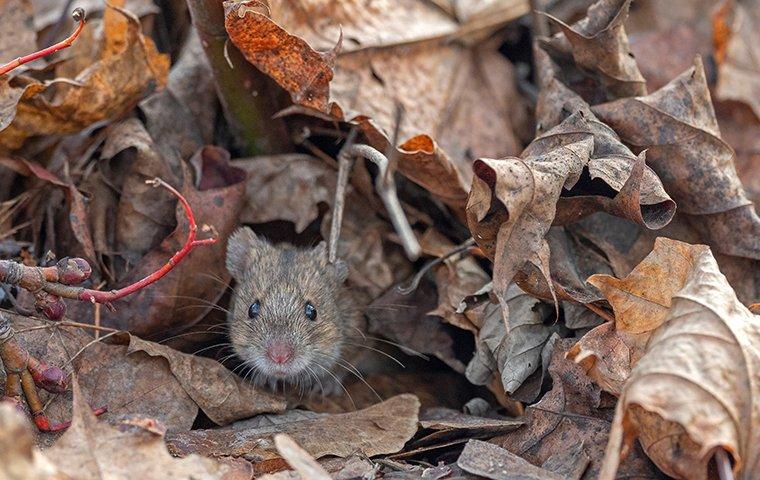 How To Tell If It's Mice In Your Home
If mice are hiding in your Dallas home, you will eventually smell their urine, which gives off a powerful, pungent odor. You may hear chattering or squeaking noises from behind walls or hidden areas. Your pets may suddenly exhibit strange behavior, and you may notice droppings, chewed food packaging, and greasy smear marks along baseboards and walls.
For further guidance on keeping mice away from your property, consult a local pest control specialist.
You Don't Have To Touch Mice For Them To Make You Sick
Many assume that only direct contact with mice will make you sick. A rodent doesn't have to bite or scratch you to cause harm. The particulates their urine and feces create are enough to cause illness if inhaled. No matter where rodents leave their waste, the airborne particles can easily travel via vents throughout your house. Therefore, call your local pest control if you suspect mice activity in your home.
How To Prevent Future Mouse Infestations In Your Home
You may not think cleaning up immediately after throwing a considerable backyard gathering is a big deal. But you may not realize that rodents patiently wait in the wings until the last partygoer leaves to scavenge your yard, seeing what scraps of food you left behind. And once live mice have descended upon your property, it's only a matter of time until they make their way into your home. So, if you want to avoid transforming your place into a mouse motel, try some of the rodent prevention tips below:
Seal up visible openings and gaps that can serve as entry points.
Eliminate all food and water sources in and outside of your home.
Eradicate potential nesting sites, like deep mulch and leaf piles.
Discontinue feeding birds outdoors while controlling a rodent infestation.
Use tight lids on your trashcans that mice cannot easily knock off.
Additionally, put away all soft materials and paper products out of view that you have inside your house. Looking to try a natural remedy? Soak some clean and dry cotton balls in a strong-smelling essential oil, like peppermint, and place them around the perimeter of your home.
The Best Way To Get The Mice Out Of Your House For Good
It doesn't matter how many different types of mice you encounter around your property. None of them can win the battle against professional rodent elimination services who understand their habits and behaviors better than anyone. Experienced technicians are well-equipped with the knowledge and latest tools of the trade to eliminate rodents quickly. Simply put, they're the best thing to get rid of mice in your home for good.
Our mission at Lonestar Safe Pest is to make sure your residence remains peacefully pest-free. We're so confident in the effectiveness of our treatment programs that we offer a satisfaction guarantee. We understand that every customer's situation is unique, so we take our time to do the job right the first time. We don't just resolve your current pest problem but ensure that new infestations don't occur in the future. Reach out to us today to request your free inspection.