Who Else Wants To Enjoy Their Frisco Yard Without Worrying About Mosquitoes?
4/15/2020
It is not an enjoyable act to hit yourself, but if there is even a chance that hitting yourself could result in the death of a mosquito, it is worth it. As we head towards summer here in Frisco, the rate of mosquito encounters will be going up, along with incidences of self slapping. If you would like to enjoy your yard without having to deal with slapping yourself this year, we have some helpful tricks you should try.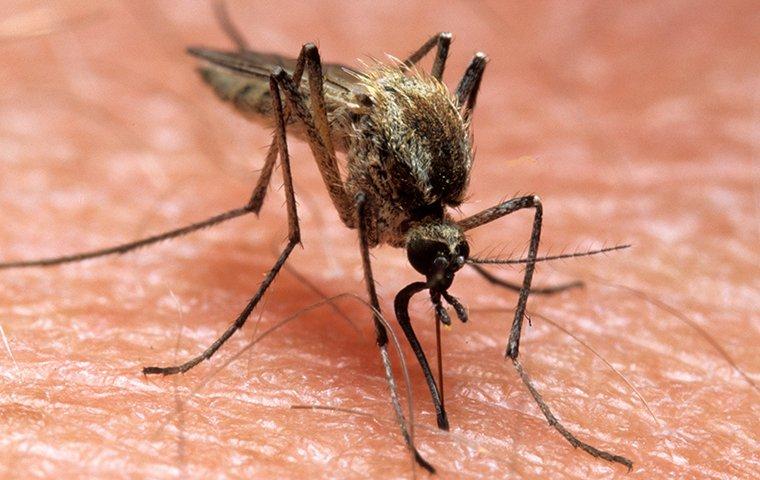 What Are Mosquitoes?
If you have spent even a little bit of time outdoors, you know about mosquitoes. You know they fly. You know they have needle noses to pierce your skin, and you know there is almost never just one. Here are a few things you might not know about mosquitoes.
Female mosquitoes are the only ones who bite. They do so to nourish their eggs.
Over 3,500 species of mosquitoes exist around the globe.
One mosquito can drink up to 3 times its weight in blood.
To survive the colder months, mosquitoes will lay their eggs and/or hibernate.
Mosquitoes eggs are laid in still pools of water.
When mosquitoes are born, they spend 10 days in water.
A mosquito can live up to 2 months.
Mosquitoes are the most dangerous creatures on the planet and are responsible for over a million deaths each year. Thankfully, our availability to advanced medical services here in
America keeps the risk of dying from mosquito-transmitted diseases to a minimum.
Ways You Shouldn't Try To Deal With Mosquitoes
Doing mosquito control on your own can be fairly simple, however, getting results can sometimes feel impossible. By removing sources of standing water on your property, mosquitoes won't be able to breed as frequently. This does not mean, however, that they cannot breed on properties near your own and fly over to cause trouble. Some people use chemical-based mosquito treatments around their lawn to try to deter mosquitoes. The biggest problem with this is the danger chemical-based pest control can pose when not used properly. If too much treatment is used in one area, kids or pets coming in contact with it could get very sick, and we can all agree a mosquito-free yard is not worth one of your family members getting sick.
How Lonestar Can Help Keep Mosquitoes Off Your Lawn
When it comes to deterring mosquitoes, no-one is better for the job than Lonestar Safe Pest. To ensure mosquitoes leave you alone, we use an advanced fogging technique to apply treatment to targeted areas around your property such as grass, trees, bushes, and sources of standing water. We pride ourselves on this method and have found it works more effectively and lasts longer than any other option currently on the market. If you want the best coverage for mosquitoes possible, this is the option you need.

This service can be done as one visit or reoccurring visits to ensure your yard stays mosquito-free, year-round. Single visits are perfect if you are planning to host a gathering outside.
Why Choose Lonestar
At Lonestar, our customers are our number one priority. If you are not satisfied with the job we do, we aren't either. We understand how destructive, dangerous, and annoying pests can be, and we do everything in our power to keep our clients safe. If you are ready to find out what unmatched customer service and treatment quality could mean for your Frisco home, give us a call today. Our team is standing by and ready to assist.