Denton, TX Pest Control Services
Denton is a city in Texas located within the Dallas-Fort Worth metro area. Our area is home to several museums, parks, and marinas for residents to enjoy. As with all cities, Denton is home to a wide range of common pests. Unfortunately, pests can cause many problems when they invade, which is why you should always invest in professional pest control services for your residential or commercial property.
Lonestar Safe Pest is proud to provide advanced pest control solutions for homeowners and business owners. Our skilled service technicians have the experience, knowledge, and equipment necessary to control and prevent pest problems around your Denton property all year long. If you're tired of pests disturbing your family or disrupting your business schedule, then it's time to reach out for professional pest control. Here at Lonestar Safe Pest, we'll keep pests away from your property year-round. Give us a call today to learn more about the residential and commercial pest control services we offer.
Home Pest Control In Denton, TX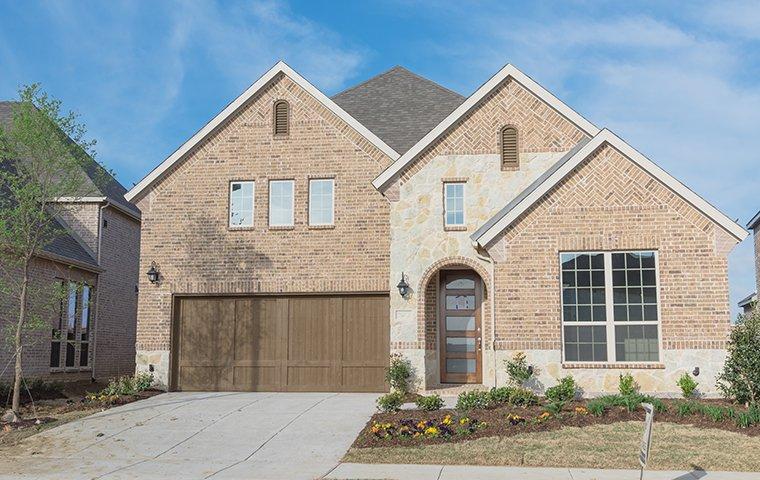 In Texas, pest problems can happen inside any home at any time. No matter whether your home is cluttered or squeaky-clean, our area's toughest pests will do whatever they can to invade your residential property. These persistent pests will often invade while searching for easily accessible sources of food, water, and shelter. Unfortunately, your Denton home provides pests with all three of these resources.
Here at Lonestar Safe Pest, we understand how frustrating it can be to find pests living in and around your Denton home, which is why we provide excellent home pest control services.
As your local, family owned and operated pest control professionals, we understand the pest pressures that are most common here in Denton, and we've designed our home pest control process to help eliminate and control these pest problems.
Some of the pests covered in our residential pest control plans include:
Ants

Bed bugs

Cockroaches

Crickets

Earwigs
Mosquitoes

Raccoons

Rodents

Spiders

Squirrels
No matter what type of pest is causing problems in or around your Denton home, the service technicians here at Lonestar Safe Pest can stop them. Reach out to us today to learn more about our year-round home pest control programs.
Commercial Pest Control In Denton, TX
There are many reasons why you don't want pests living in or around your commercial facility. Not only are they a threat to the health and safety of your customers, but they also damage the reputation you worked so hard to build. Lonestar Safe Pest offers year-round commercial pest control solutions on a monthly basis. If pests are on your property, we have what it takes to remove them and, because we understand each Denton business is unique, we base our commercial pest control services on your specific needs.
Whether you own a daycare, school system, healthcare facility, warehouse, office building, restaurant, or any other type of commercial facility, the professionals here at Lonestar Safe Pest have you covered. If pests are threatening the reputation and success of your Denton business, don't wait! Contact Lonestar Safe Pest today for immediate solutions for all your commercial pest control needs.
Guide To Minimizing Mosquito Exposure In Denton, TX
The worst part about living in an area where the weather is warm year-round is having to deal with mosquitoes. Although these small, blood-feeding pests are common all over the United States, they are active for much longer here in Denton than in other areas. Our warm, humid climate is the perfect environment for mosquitoes to breed and thrive as a species. When it comes to keeping these irritating insects away from your property, it's important to remove factors that attract them in the first place.
Here are a few mosquito prevention tips you can use to minimize your mosquito exposure:
Dump out items that can collect rainwater, such as cans, buckets, kiddie pools, and flower pots.

Wear insect repellent when you work in your yard.

Always keep your grass trimmed short.

Remove sources of standing water around your property.

Clear the leaves and sticks out of your gutters to ensure water is draining freely away from your property.
Mosquitoes are dangerous pests that can spread a wide variety of serious illnesses. To keep mosquitoes away from your Denton home or business, turn to the service technicians here at Lonestar Safe Pest and schedule our effective mosquito misting services today.
Who Else in Denton, TX Wants To Avoid Bed Bugs?
When it comes to pest prevention, some pests are harder to prevent than others. Bed bugs are irritating pests that can only invade Denton properties with help. These bugs get into buildings, carried inside on bags, luggage, furniture, clothing, and personal belongings. Unfortunately, once they've made it into your property, it's nearly impossible to remove them without the help of a professional.
Here are a few bed bug prevention tips you should follow to avoid bringing bed bugs into your Denton home or business:
Inspect your belongings for hitchhiking bed bugs upon returning home from a trip.

Keep your clothing stored in plastic, airtight bags when you travel.

Avoid bringing secondhand or used furniture into your property.

Check your hotel room for signs of bed bugs before staying there for the night.

Don't set your belongings on the floors of public spaces, such as airports, lobbies, movie theaters, and public transportation.
No matter what you do to avoid them, bed bugs might still invade your Denton home or business. The best way to get rid of these blood-feeding pests is with a little help from Lonestar Safe Pest. We provide services for many different pests, including bed bugs treatments. Contact us today to learn more about how we can help.
Request Your Free Inspection Today
Complete the form below to schedule your no obligation inspection.